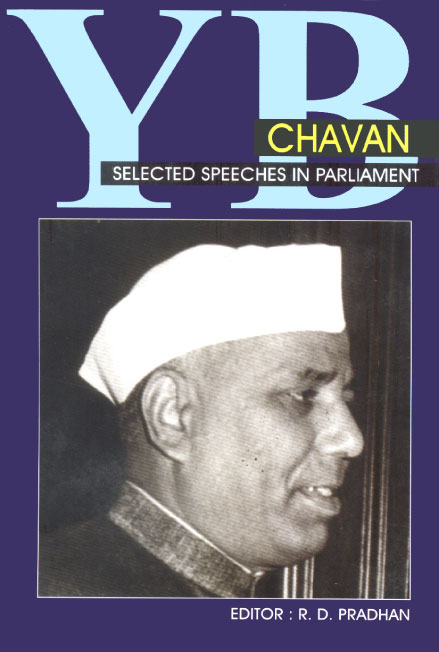 Speeches in the State

Legislatures : 1946-62

Editor : R. D. Pradhan
--------------------------------
Foreword

The present volume brings to a close the speeches delivered in English by Shri YASHWANTRAO Chavan in the Bombay/Maharashtra Legislatures from 1946 till 1962. The series covers one of the most crucial periods of history of modern Maharashtra. They reflect the unassailable views of a young visionary, who was a son of the soil in the real sense of the word. They bring out the scholar in him who gravitated to politics because the call of Bharatmata proved to be stronger than the theories of political ideologies and because fate had ordained that he be the architect of modern Maharashtra and the saviour of the downtrodden.
From 1946 onwards Shri Chavan, continued to adorn the ministerial portfolios in the Bombay Legislative Assembly and then in the bilingual Bombay State followed by what can be described as an apogee of his political career, the inauguration of united Maharashtra State. His stints as minister in the cabinet are as follows:
Parliamentary Secretary (1946-52), Minister for Local Self-Government and Civil Supplies, Planning and Community Development (1952-54); on November 1956 he assumed the stewardship of the bilingual Bombay State. From 1 May 1960 to November 1962, he was the Chief Minister of Maharashtra State. Thus over 16 years, Shri Chavan displayed his unique ability to handle intricate State issues in his capacity as legislator and administrator, in each case the youngest. His ability to accept challenges was enormous. He never lost his temper and equipoise in the face of the gravest of provocations. He disarmed the angry opposition members with his suave manners and took the wind out of the sails of their wrath.