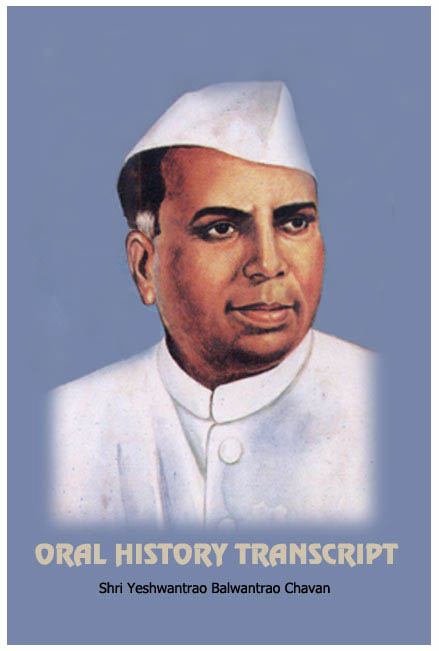 ORAL HISTORY TRANSCRIPT
Shri Yeshwantrao Balwantrao Chavan
-----------------------------------------------

| | |
| --- | --- |
| | Ebook साठी येथे क्लिक करा |
NEHRU MEMORIAL MUSEUM AND LIBRARY
ORAL HISTORY TRANSCRIPT
Shri Yeshwantrao Balwantrao Chavan
To,
The Director,
Nehru Museum & Library,
Teen Murti, New Delhi


Madam,
Yashwantrao Chavan Trust in Mumbai has been established in memory of late Shri Y.B. Chavan who was Chief Minister of Maharashtra and Deputy Prime Minister of India. The trust undertakes activities to propagate his ideas. Shri Sharad Pawar, Union Minister of Agriculature and Consumers Affairs, Food and Public Destribution is the President of the Trust.
The trust has a plan to publish biography of late Shri Y. B. Chavan for which a copy of the interview given by him which is available in Orel History Division of your Library is required by the writer for the purpose of studying. Only a part of it not the entire interview will be reporducted. If required.
I shall be greateful if you kindly supply the copy of the late Shri Y. B Chavan's interview to the bearer of the letter.
Thanking you,
Yours faithfully
(P.R. Bhagwat)